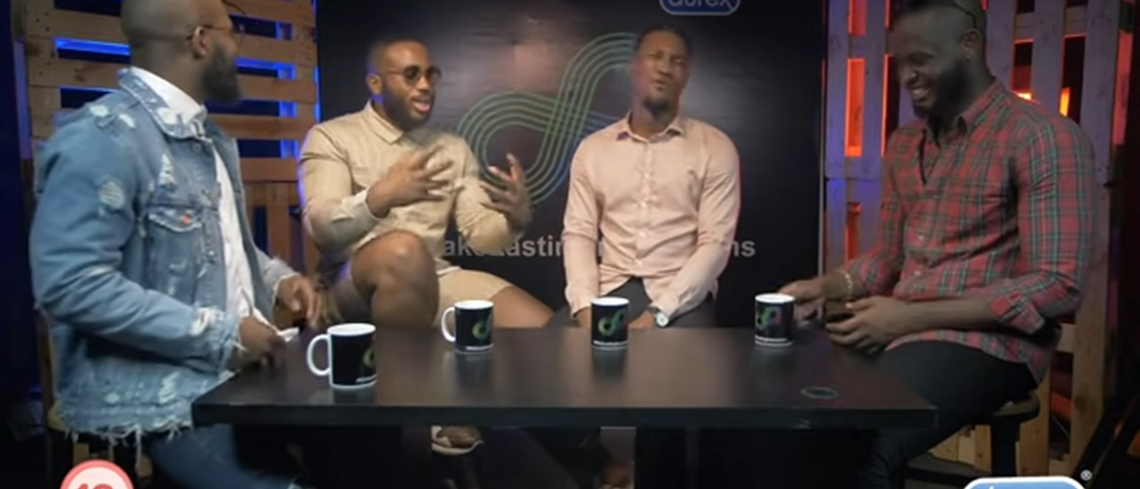 Very often, men have banters with each other about their sexual experiences. Unfortunately, many of those occasions are often filled with evasive claims about their sexual performance or vulgar, and derogatory remarks about the women they have been with.
Durex wanted to see this norm change, so we brought together some of the favourite faces in Nigeria's entertainment space to have a healthy, educative, and honest conversation about sex. On our sex-plicit roundtable of four was Falz the Bahd Guy, TV host and Actor Akah Nnani, BBNaija ex-housemate Kiddwaya,  and media personality Taymesan.
At the round table, nothing was off-limits! From sexual performance to positions, sex myths, and sex etiquettes, the men held nothing back as they shared their honest experiences during intimacy, debunked popular toxic and unrealistic sexual expectations, and simply educated their audience on what healthy sex should be. 
The roundtable chat is part of the ongoing #MakeLastingImpressions campaign which kicked off in January this year to encourage conversations about sexual performance and help couples achieve greater satisfaction in the bedroom. 
The campaign also promotes the Durex Performa condom, a special condom designed to increase sexual pleasure by delaying climax with its special Benzocaine lubricant, this way helping couples enjoy long-lasting sex. 
Durex Performa can be purchased at the Durex official Jumia store with same-day delivery to your location.